jelazakazone
Fic:
We Are Stardust
by
fuzzytomato
Reader:
readbyjela
Cover Artist:

amphigoury
Beta Listener:

amphigoury
Fandom:
Merlin
Ship:
Merlin/Arthur Pendragon
Rating:
Explicit
Warnings:
none
Reader's Notes:
Thanks so much to Amphigoury without whom this never would have come to fruition.
Summary:
The crew of the merchant ship Avalon are a good lot if a little odd. The captain, Morgana, has weird dreams. The first mate, Arthur, is an unpleasant ex-lieutenant of the Phoenix Guard. The ship itself is falling apart. When they take on a new engineer named Merlin at Tintagel drift to help with repairs, they not only get a genius, they get much more than they bargained for.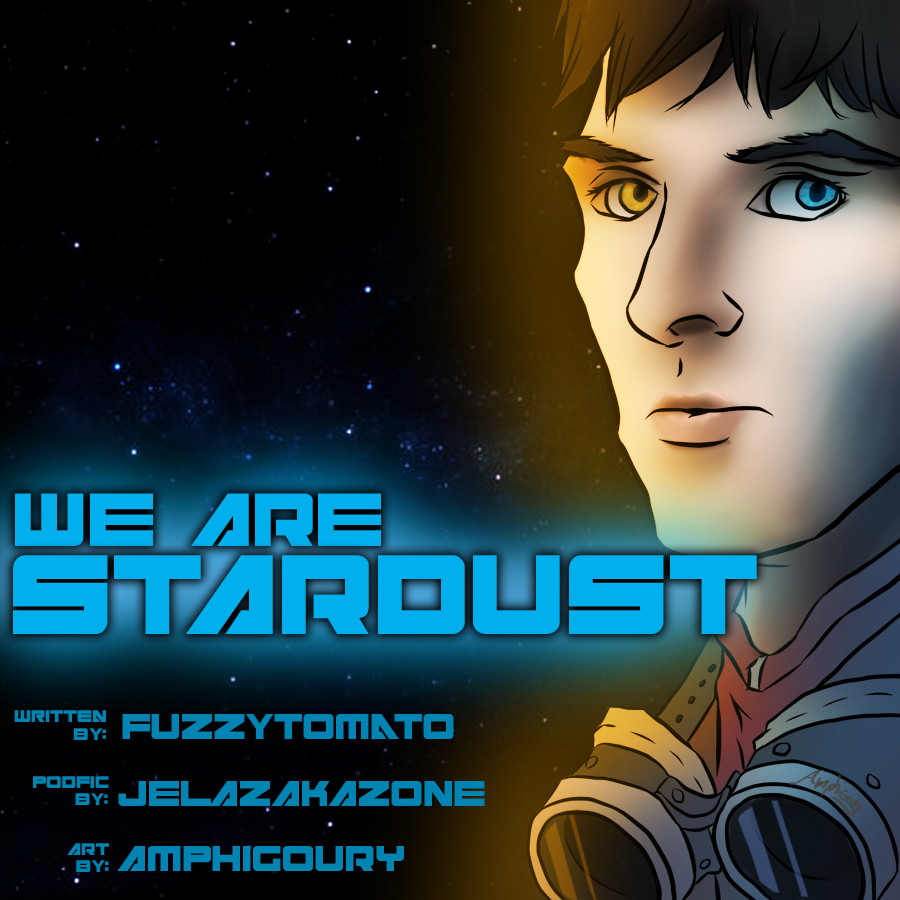 Part 1 MP3
[127.8 MB, 01:28:48]
Part 2 MP3
[125 MB, 01:28:34]
Part 3 MP3
[127.8 MB, 01:26:50]
Part 1 Podbook
[151.7 MB, 01:28:48]
Part 2 Podbook
[156.7 MB, 01:28:34]
Part 3 Podbook
[161.7 MB, 01:26:50]
Podfic Post:
AO3
Art Post:
LiveJournal