mab
Fic:
Where Your Treasure Lies
by

mab
Reader:

mab
Cover Artist:

chibitoaster
Beta Listener:

iwao
Fandom:
Harry Potter
Ship:
Harry/Draco
Rating:
NC-17
Warnings:
Major Character Death, References to Suicide, Epistolary, Soul Mates, Romance, Emotional Hurt/Comfort, References to Child Death, Afterlife
Reader's Notes:
The music I used is from Porcelain by Helen Jane Long.
Summary:
Harry and Draco meet again through a journal created by the Department of Mysteries. They face many trials in life together and eventually discover that a love like they have is a force not even death can break.
Themes:
Soulmates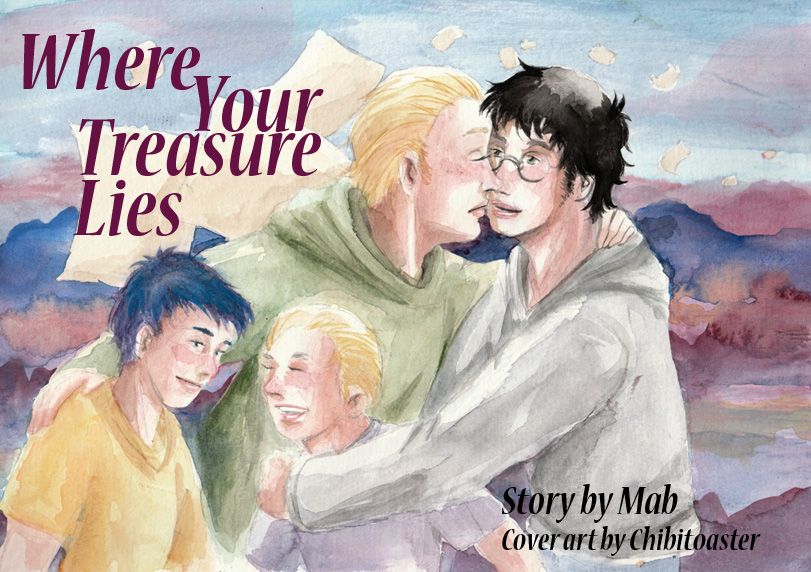 MP3
[129.6 MB, 02:21:30]
Podbook
[136.1 MB, 02:21:30]
Podfic Post:
AO3
|
LiveJournal