opalsong posting in

podficbigbang
Fic:
The Boy in Red
by
KouriArashi
Reader:
Opalsong
Cover Artist:
Opalsong
Fandom:
Teen Wolf
Ship:
Stiles/Derek, Allison/Scott
Rating:
Teen
Warnings:
Grafic Depictions of Violence, Sexual Assault
Reader's Notes:
Part 4 of the
The Sum of Its Parts
series. Music is
Save Yourself, I'll Hold Them Back
by My Chemical Romance.
Summary:
Sequel to 'The One You Feed'. A sorcerer comes to Beacon Hills. When he seems to be targeting Stiles' pack, Stiles goes to Dr. Deaton for advice. But can the mysterious veterinarian really be trusted?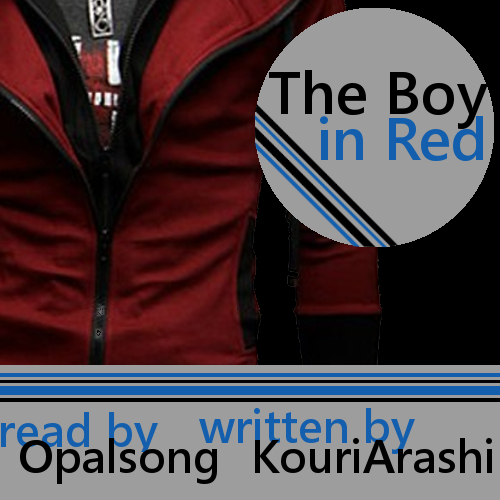 Chapter Links [length; size]
:
Chapter 1
[36:26; 28.1MB]
Chapter 2
[34:01; 26.2MB]
Chapter 3
[30:09; 41.6MB]
Chapter 4
[36:19; 27.9MB]
Chapter 5
[38:20; 52.9MB]
Chapter 6
[36:51; 50.8MB]
Chapter 7
[29:11; 40.3MB]
Chapter 8
[45:56; 63.3MB]
Chapter 9
[42:45; 58.9MB]
Chapter 10
[30:43; 23.2MB]
Chapter 11
[48:31; 37.4MB]
Chapter 12
[31:46; 24.8MB]
Chapter 13
[46:37; 36.0MB]
Chapter 14
[34:55; 48.2MB]
Chapter 15
[51:17; 70.6MB]
Chapter 16
[33:35; 26.0MB]
Chapter 17
[48:55; 38.3MB]
Chapter 18
[33:46; 46.6MB]
Chapter 19
[30:05; 41.5MB]
Chapter 20
[27:42; 21.3MB]
Chapter 21
[38:12; 29.7MB]
Chapter 22
[30:21; 23.6MB]
Chapter 23
[42:21; 33.0MB]
Chapter 24
[34:08; 47.1MB]
Chapter 25
[21:48; 30.1MB]
Chapter 26
[21:32; 29.8MB]
Chapter 27
[1:18:17; 107.7MB]
Podbooks Link
:
Part 1 (Chapters 1-14)
[8:42:29; 247.5MB]
Part 1 (Chapters 15-27)
[8:11:59; 233.1MB]
Podfic Post:
AO3
|
Dreamwidth